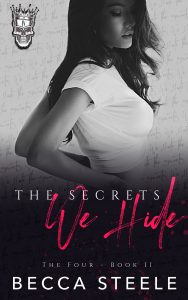 Title: The Secrets We Hide (The Four #2)
Author: Becca Steele
Genre: Dark College Stepbrother Romance
My rating: 3 of 5 stars
Ever walk into a conversation you've heard before but needed a reminder about the story to get caught up about the deets? The Secrets We Hide has perfect continuity; you should read The Lies We Tell right before it. I didn't and had to go back and read the last two chapters of TLWT for the refresher. 
Don't be me.
Welcome back to the topsy-turvy underbelly world of Alstone, where money and power are the only real things of worth. The Four and Winter are still trying to uncover what happened to Winter's father and the shady goings-on that lead Winter to the docks at the end of book one. Alstone Holdings does have a rat in the house. The saying goes, 'where there is one; there are many.' The Secrets We Hide has them coming out of the woodwork. 
There is a good deal to unpack here, and one of the most significant pieces of baggage is that while given more and more crumbs to follow in this mystery, I felt less and less like I was going somewhere. The whodunit? is expansive and growing. Rather than being narrowed down the list of suspects and players is only becoming longer. It's book deux; I want to have at least one foot on solid ground. And I love puzzles but don't just keep giving me more pieces than there is a puzzle.
Becca Steele does deliver on her characters, and Weston and Cassius as a team are still bonkers-wonderful. Kinslee as bestie is still better than your bestie hands down. And we finally get to know Lena, which can I saw MORE LENA, Becca. MORE LENA!!! 
And also, Lena and West, wha, wha? I would read that book. I would buy that book and one for a friend–read, review that book, make her read, and review that book, and she buys that book for her friend.
And a note to authors everywhere:
Stop making your characters do dumb things for the sake of doing dumb things. Damn, it's annoying. 
Sincerely, 
Ali (on behalf of fans everywhere)
Can't wait for book three because the end of The Secrets We Hide is full circle and edge-of-your-seat. WTH, Becca Steele? Really, have you no sympathy for the weak hearts of middle-aged women? Who is that damn person? And why must you write books so damn slowly? I mean a couple of months? That suggests you work at this rather than banging it out–sarcasm all over this paragraph, peoples. 
I voluntarily reviewed a complimentary advance copy of this book.
---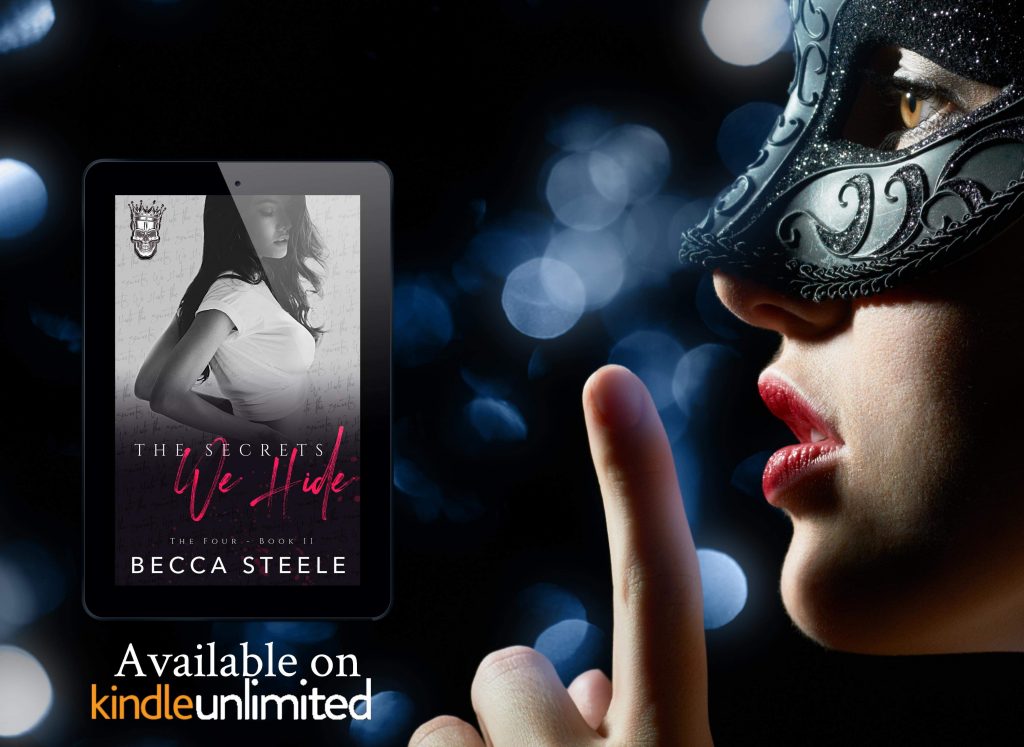 Title: The Secrets We Hide (The Four #2)
Author: Becca Steele
Genre: Dark College Stepbrother Romance
Release Date: 30 April 2020
Summary:
Eeny, meeny, miny, mo.
I've got a secret you don't know.
Caiden Cavendish is under my skin. The Four have switched from being my enemies to my
closest friends.
But not everything has changed. Two truths remain…my life is still in danger, and my mother
is hiding something.
So many questions, and no answers.
What secrets lie buried in Alstone?
The lies, the secrets, they'll come undone
I'm the monster you can't outrun.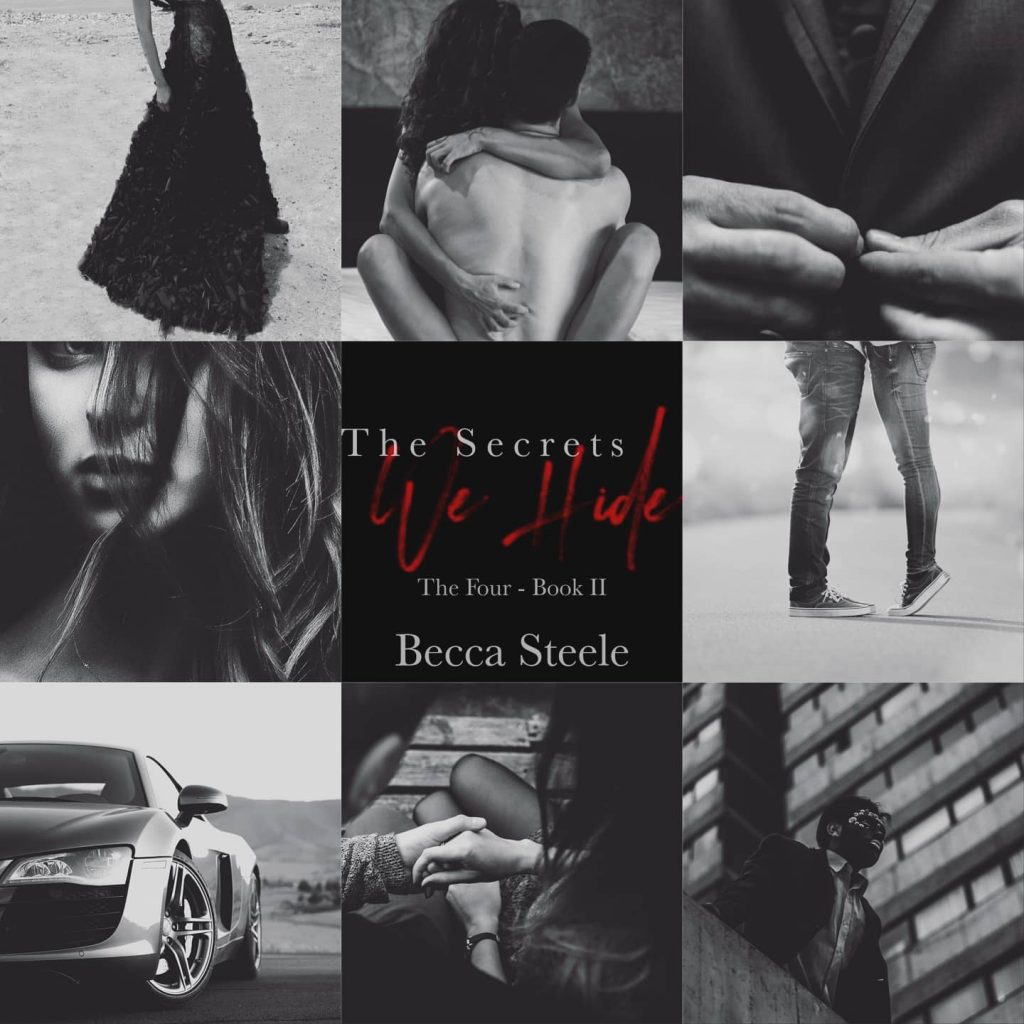 ---
About Becca Steele:
Becca Steele is a contemporary romance author from the south of England, where she lives with her husband, two kids, and various animals. When she's not writing, you can find her reading or watching Netflix, usually with a glass of wine in hand.
Connect with Becca Steele:
Website | Instagram | Facebook | Goodreads | BookBub | Amazon
---