Title: Her Greatest Mistake
Author: Eve L. Mitchell
Genre: Romance
Release Date: 13 June 2020
Summary:
I knew the moment I saw Aiden that he was the kind of man who would break a woman's heart. With his looks, he could grace the cover of any book or magazine.
Even as I got to know him, his hard no-nonsense attitude was alluring. He was as captivating as he was intense, and having his attention was as intoxicating as it was overwhelming. My pulse raced and my stomach fluttered when I was near him.
Yes, Aiden would break a woman's heart. If she let him.
Maybe, even if she didn't.
I didn't mean to let him break mine. I didn't mean to let him get so far under my skin that he got into my heart.
One moment of passion—that's all it was. I was reckless. I was stupid.
I didn't know.
He ripped my heart out without even breaking a sweat.
He said he could explain. I don't want to hear his lies.
I was stupid that night, but I can't be again. I can't let him close enough to make the same mistake twice.
---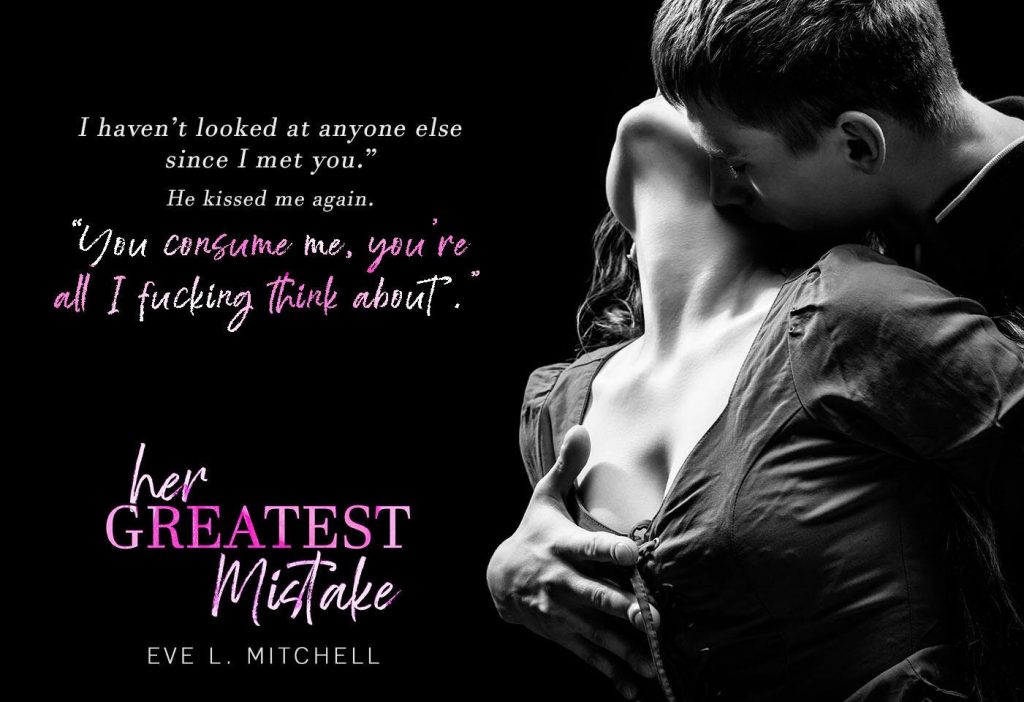 ---
About Eve L. Mitchell:
Eve L. Mitchell lives in the North East of Scotland, in the UK. She writes under a pen name, because otherwise her Secret Agent status will be revoked. Eve started writing in 2018, with her first book "Indian Summer' published in January 2019 – and hasn't stopped writing since.
Eve prefers to consider her relationship with caffeine as codependent rather than caffeine reliant, she admits she may be the more needy one in the relationship but hey… maybe caffeine is just as addicted to her?
Eve L. Mitchell is an emerging author of contemporary romance and urban fantasy.
Connect with Eve L. Mitchell:
Website | Instagram | Facebook | Twitter | BookBub | Amazon
---