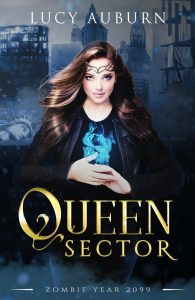 Title: Queen Sector (Zombie Year 2099 Collection)
Author: Lucy Auburn
Genre: Urban Fantasy, Reverse Harem
My rating: 2 of 5 stars
Let's get the bad out of the way. 
Queen Sector is my least favorite Zombie Year 2099 story.
Zombie Manhattan is the domain of a necromancer king who is a real prize (that is sarcasm). King Ulric has been building a zombie army by infecting the humans in this future view of NYC. And the only real threat to the King is the Fireflies: a group of rebel witches looking to free the island of His Necrohole reign.
A little bit of Reverse Harem saves this from being something I would put down and not bother picking up until I was out of anything else to read.
Mia and the Fireflies are planning a coup. The witches are going in to assassinate the King. The King has three necromancer sons though who rumor is, have the potential to be just as bad as their dead-raising-dad. To Mia's misfortune, a new supernatural power reveals itself at the worst time, and now, she is unprepared to become the Queen of Zombie World 2099 despite the royal treatment she is getting while imprisoned.
The reason this doesn't do it for me is that it applies every clichéd trope of witches, zombies, alphas, menagé, and the future at large. But also it's 2099, and the author references 2020 pop culture. The whole story irked me.
But I did love the whorish prince. Lucian is all sorts of my kind of guy. And he reminds me of Ashley Amy's Beau, who breaks his wand when he uses it on Via in the Eighth Transgressor series. Lucian's belongs to Mia before he even gets to use it with her.
I still recommend Lexi C. Foss' Andorra Sector or Hellsbreath Sector by Kira Nyte as the better reads of this collection.
I voluntarily reviewed a complimentary advance copy of this book.
---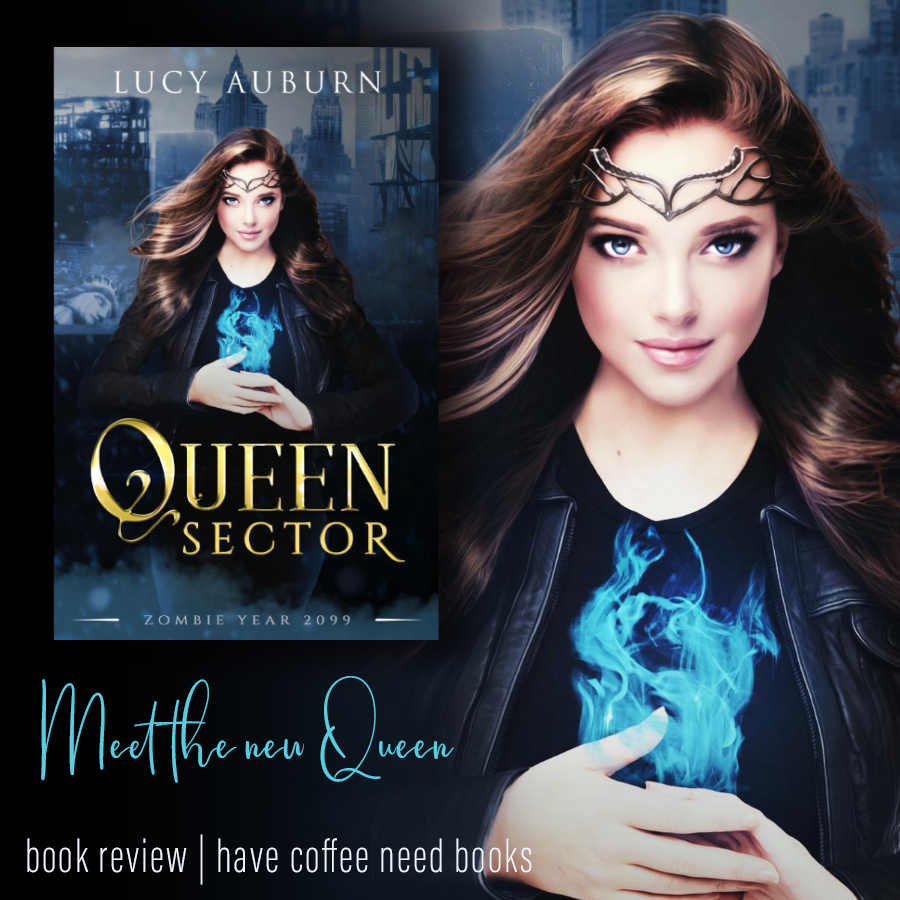 ---
Title: Queen Sector (Zombie Year 2099)
Author: Lucy Auburn
Genre: Urban Fantasy, Reverse Harem
Release Date: February 21, 2020
Summary:
He wants me to be his Queen. Over my dead body.
The necromancer King of Old York rules Manhattan with an iron fist. His control over the dead has turned the zombies of this island into his own personal army of destruction. Humans cower in fear, afraid of being killed or turned, while the undead do whatever the King desires.
As a witch in the rebellion, I've done what I can to stand up to him and his toadies. Always in the shadows. Always in secret. Until the day betrayal and bloodshed reveals powers I didn't know I had—not just to myself, but to the King.
If I don't submit to him, he'll slaughter my friends and family.
Death is better than this.
So when the Princes, sons of the King, make me an offer, I accept because it's the only option I have. Together, we'll take down the King and make a new ruling class—before everyone in Manhattan is either dead, undead, or enslaved to his will.
But when they ask for more than my alliance, can I give it—even if that means losing my heart to them?
Queen Sector is a reverse harem urban fantasy novel set in the world of Zombie Year 2099, a dystopian future where a zombie virus outbreak has brought supernatural creatures out of hiding. Don't miss this unique, fresh take on post apoc romance!
---
About Lucy Auburn:
Lucy Auburn is an urban fantasy/paranormal romance writer who lives in the Southwest. She loves writing interesting stories about strong women. Some of the writers who inspire her include Patricia Briggs and Sarah J. Maas.
Connect with Lucy Auburn:
Website | Facebook | Twitter | BookBub | Amazon
---