Title: Montana Mistletoe (Wildes of Birch Bay Novella)
Author: Kim Law
Genre: Contemporary Holiday Romance
Release Date: July 6, 2019
Summary:
She has the chance to create the future she wants . . . but first she'll have to face her past.
Young, vibrant, and willing to confront any obstacle in her path, Bree Yarbrough has spent the last few years traveling the world and learning from the great artists. Only, her work has yet to strike a lasting chord. When her hometown mentor reaches out with an opportunity that will set her on the path to success, she knows she can't say no. But once back in Silver Creek, she discovers she isn't the only one who's returned home. Justin Cory has as well—and he's living next door. She may have made a fool of herself over him before, but Bree isn't the kind of girl to let past mortification stand in the way of something she wants.
The last ten years of Justin Cory's life has been driven by one focus: go to school, get his physical therapy degree, and return home so he can be there for his mom. But now that he's back, he can't stop thinking about the night that changed his life forever—and the guilt he can't escape. Fun, irresistible, and once-best-friend Bree seems like the perfect distraction. She isn't sticking around past the holidays, so he doesn't have to worry she'll expect more than he can give. But as they spend the season together, stolen mistletoe kisses start to feel all too right. However, with the future uncertain and the past hanging over them, it may take more than mistletoe to get from Christmas to forever.
---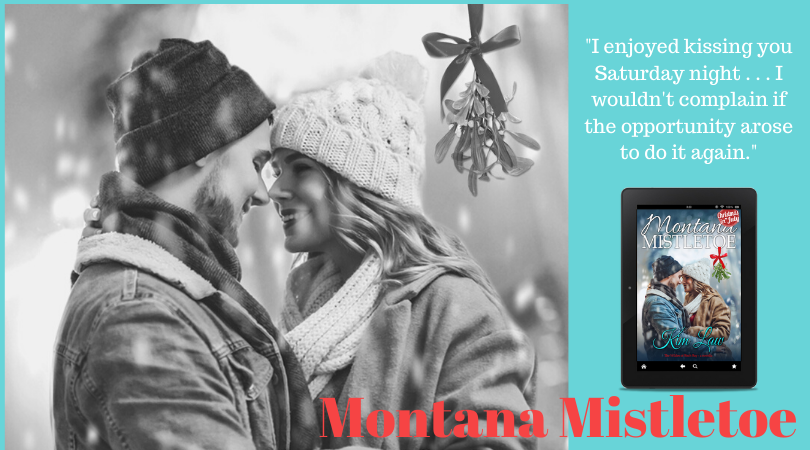 Montana Mistletoe Excerpt:
He had no idea why he'd made such a deal. What had he been thinking?
And what was he supposed to do now?
It was Saturday night. Bree had just walked into the garage where his car was parked, and his eyes had just about popped out of his head.
She. Was. Breathtaking.
She was more than breathtaking. She was sex all wrapped up in soft red with a fuzzy white neckline and cuffs. Only, the neckline was around her shoulders—leaving her shoulders completely bare—and the dress clung to every last curve she owned.
And she owned plenty of curves.
"Sweet Jesus, Bree."
A grin the size of Montana popped onto her face. "You like?" She did a half curtsy in front of him, before spinning in a slow circle, showing him that her backside was as firm and rounded as her front.
He was a dead man.
"I . . . uh." He licked his lips. "That's . . . fuck."
She laughed, the sound as tauntingly sexy as the curve of her red-painted lips, and his dick made a move behind his freshly ironed pants as if it thought it had been handed a personal invitation to come out and play.
Friends, he reminded himself as Bree opened the passenger door and slid inside.
Not friends with benefits.
Unless she wanted to be.
Oh, shit. He couldn't suggest that to her. He'd just recently gotten her to even talk to him again. But good God, how in the hell was he going to be able to think of anything else tonight?
Sending up a prayer that his hormones would take a nosedive off the nearest cliff and into the coldest water, he opened his own door and climbed in. Only, that put him close enough to be wrapped in her smell. And sweet heavenly mother, she smelled as good as she looked. This was going to be the longest night of his life.

---
About Kim Law: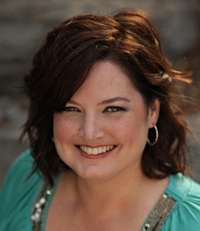 As a child, award-winning author Kim Law cultivated a love for chocolate, anything purple, and creative writing. She penned her debut work, "The Gigantic Talking Raisin," in the sixth grade and got hooked on the delights of creating stories. Before settling into the writing life, however, she earned a college degree in mathematics and worked as a computer programmer. Now she's pursuing her lifelong dream of writing romance novels. She has won the Romance Writers of America's Golden Heart Award and has been a finalist for the prestigious RWA RITA Award. A native of Kentucky, Kim lives with her husband and an assortment of animals in Middle Tennessee.
Connect with Kim Law:
Website | Instagram | Facebook | Twitter | BookBub | Amazon
---