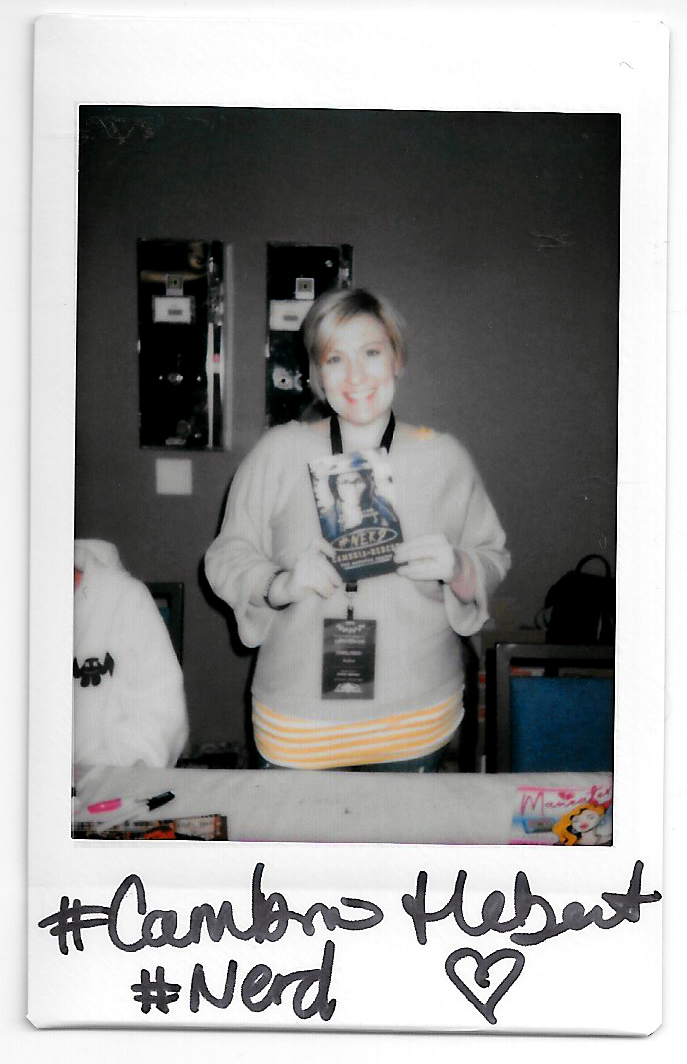 OMG! Do you know who Cambria Hebert is?
Cambria Hebert is the author of seventy titles spanning nine series including bestselling novels in the series: Hashtag, Gearsharks, Take It Off, and BearPaw Resort. She has also authored many short stories such as Blank, and Whiteout. Her newest novel Mr. Fantasy was released in March, and she has an upcoming release Moth to a Flame available on Amazon for pre-order right now.
What are you doing? There are links below, GO! Buy the first in each series. Start. Reading. Now.
/end Fangirl squee
/start next fangirl squee
I was over the moon at Apollycon 2019 to meet one Cambria. She was sweet, funny, and willing to do a few short interviews with me. This is one in three parts, about her writing.

---
---
Ali: Introduce yourself.
Cambria: Hi my name is Cambria Hebert. I write lots of different stuff. And… yeah. Read it!
Ali: I'm going to ask you quickly about writing.
Cambria: Okay.
Ali: When did you first know that you wanted to be a writer?
Cambria: Oh my. Umm, I've always been interested in writing. When I was fifteen I wrote a book–it wasn't very good–it was about a music box that turned people into zombies when the music played.
So I always had an interest in writing but I didn't actually start writing seriously until after my first child was born. And I wanted a career I could do at home so I could be home with my kids, so I decided to give writing a try.
Ali: What do you like to write and it doesn't have to be fiction or books.
Cambria: Uh hmmm.
Ali: If you had your choice to just sit down, you're by yourself and you're going to bang something out. What is it?
Cambria: Probably a college romance. I like college romance. Yeah. Or suspense, I like suspense too.
Ali: Do you consider yourself a plotter or a pantser?
Cambria: Oh a pantser. I don't plot very well and when I do my characters change their minds and I end up with something else anyway.
Ali: Do you write in linear fashion or do you write a couple parts and build around it?
Cambria: It just depends on the book. If I get a couple cool scenes in my head that are really screaming at me I'll write those and then build around them. But for the most part I try and write linear just because it's easier but like if the characters want to do something else, I just do what they want.
Ali: Do you feel that dialogue is more of a driven inspiration in some parts or can you picture it in your mind?
Cambria: For dialogue? Well I don't really picture the dialogue. It's mostly the situation that they are in and the dialogue comes along like that.
Ali: Where do your ideas come from?
Cambria: They come from everywhere. Sometimes I see something in a movie and something sparks an idea. Or if I'm peoplewatching or I'm in the shower and I get some random ideas. Anything like that.
Ali: What do you consider your biggest influences?
Cambria: For writing, my biggest influence? I don't know. I guess just everything. People in General.
---
About Cambria Hebert: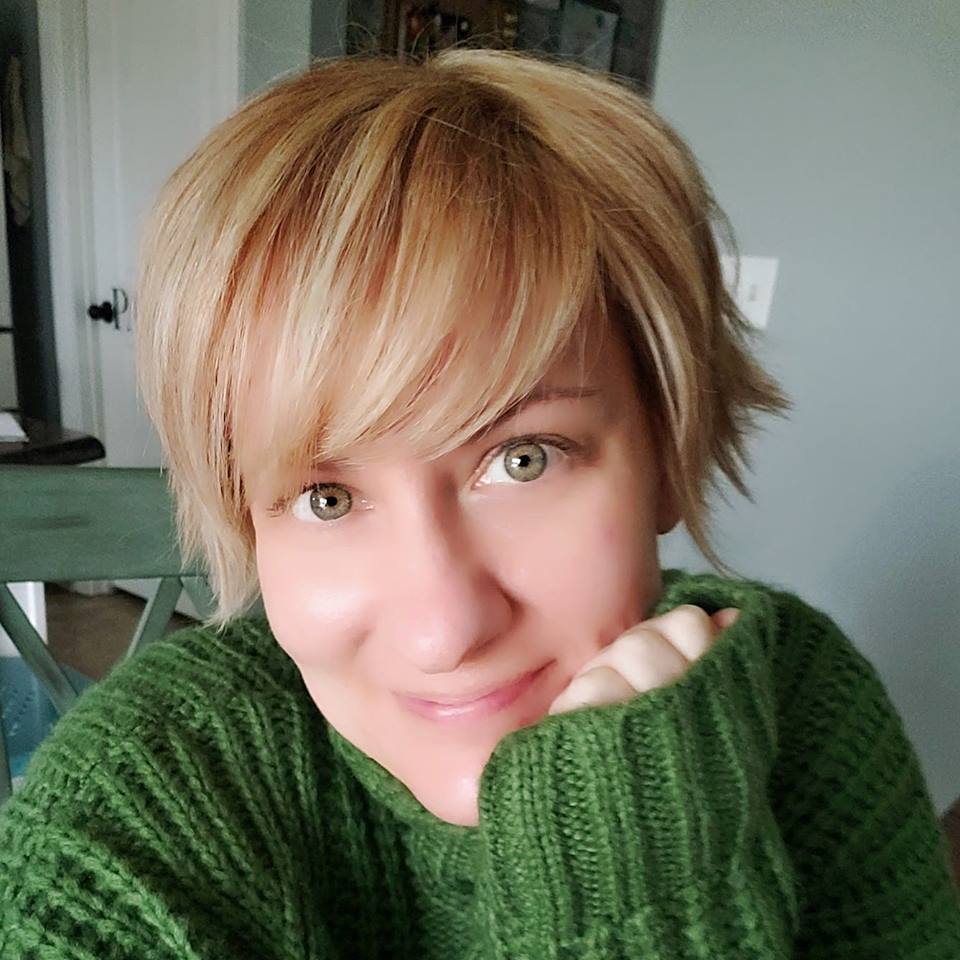 Cambria Hebert is a latte sipping author of the Heven & Hell series, the Death Escorts series, and Take It Off series. She loves a caramel latte, hates math and is afraid of chickens (yes, chickens). She went to college for a bachelor's degree, couldn't pick a major and ended up with a degree in cosmetology. So rest assured her characters will always have good hair. She currently lives in North Carolina with her husband and children (both human and furry) where she is plotting her next book. You can find out more about Cambria and her work by visiting
Connect with Cambria Hebert:
Website | Instagram | Facebook | Twitter | BookBub | Amazon
---
Cambria Hebert Books: