Pre-order this set full of brand-new contemporary romances for only 99 cents! Twenty percent of the royalties earned will go to the Reach Out and Read charity.
Meet the Sutherlands, a Texas oil family that doesn't break the rules…they make their own. Preorder this box set of sizzling hot, never before published full-length novels and novellas about the Sutherland family alpha heroes and kickass heroines that are sure to melt your e-reader and help you find your next book boyfriend. But act fast—this set will only be available until April 15, so pre-order yours today!


Recommendations Based on This Read: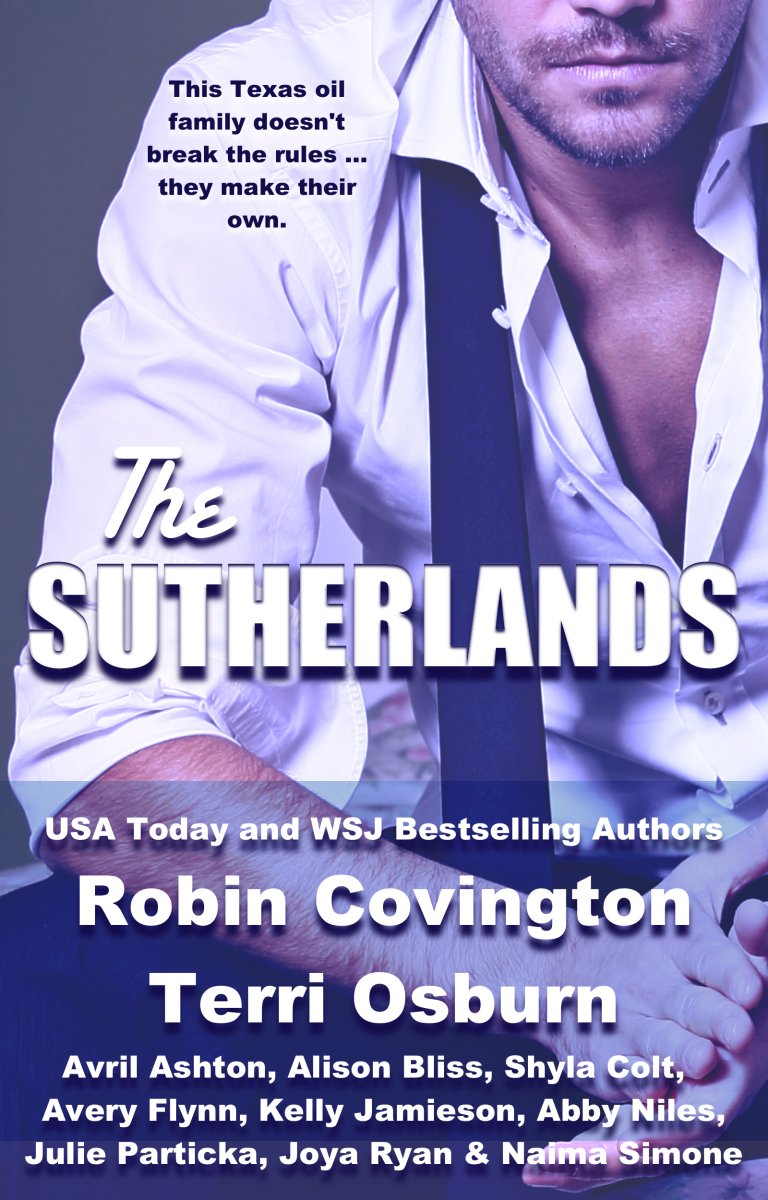 Inside The Sutherlands you'll find:
Shadow Ranch by USA Today best selling author Robin Covington – Passion and secrets thrive in the dark…
Wrecked by Wall Street Journal best selling author Terri Osburn – Revenge is always personal…
Foolish Expectations by Alison Bliss – Forever is the last thing they expected…
Under the Evening Star by Shyla Colt – They must choose between the past that hunts and a love that can heal…
Brazen by Avery Flynn – This bad boy boxer just met his match…
Screwed by Kelly Jamieson – The only time losing is more fun than winning is when you're fighting temptation…
Stripped by Abby Niles – She's going to strip him bare…
Not the Marrying Kind by Julie Particka – Faking it never felt so good…
Lust and Loathing by Joya Ryan – Sometimes loathing your boss turns into the best kind of lust…
Sweet Surrender by Naima Simone – The price of surrender is passion…
Twenty percent of the royalties earned from each copy of The Sutherlands sold will go to help Reach Out and Read, which gives young children a foundation for success by incorporating books into pediatric care and encouraging families to read aloud together.

Purchase The Sutherlands:

Meet the Sutherlands:
Jace Sutherland from Lust and Loathing by Joya Ryan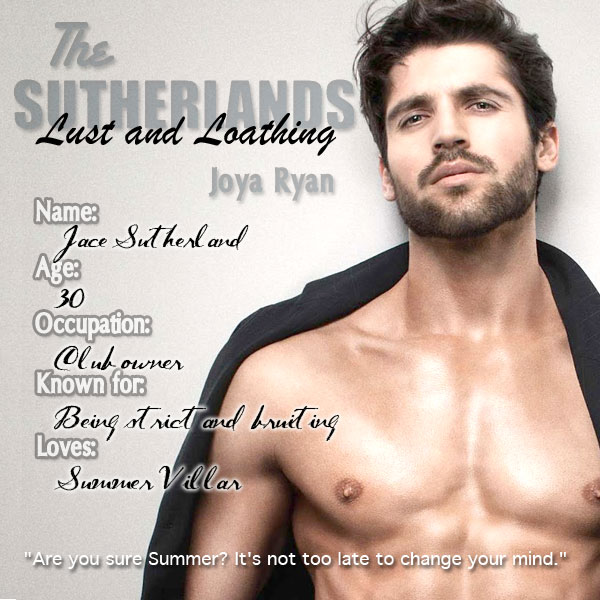 January Sutherland from Under the Evening Star by Shyla Colt

Meet Joya Ryan:
National and International Bestselling Author.
Break Me Slowly: #1 Bestselling book in Contemporary Fiction and Women's Fiction!
Website | Facebook | Twitter | Goodreads | Amazon Author Page
Meet Shyla Colt:
Shyla Colt grew up in Cincinnati, Ohio, but has lived a variety of different places thanks to her wanderlust, interesting careers, and marriage to a United States Marine. She's always loved books and wrote her very first novel at the age of fifteen. She keeps a copy of her first submission letter on her desk for inspiration.
After a lifetime of traveling, she settled down and knew her time had come to write. Diving into her new career like she does everything else, with enthusiasm, research and a lot of prayers, she had her first book published in June of 2011. As a full-time writer, stay at home mother, and wife, there's never a dull moment in her household.
She weaves her tales in spare moments and the evenings with a cup of coffee or tea at her side and the characters in her head for company. A self-professed rebel with a pen. Her goal is to diversify romance as she continues to genre hop, and offer up strong female characters.
You can interact with Shyla Colt online via her website
Website | Facebook | Twitter | Instagram | Google+ | Goodreads | Amazon Author Page | Pinterest