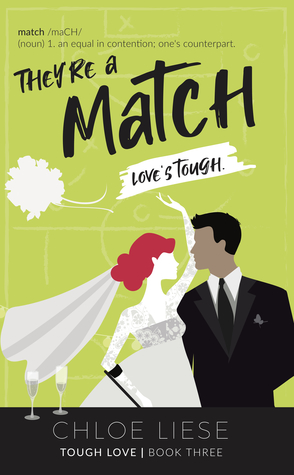 Title: They're a Match (Tough Love Series)
Author: Chloe Liese
Genre: Adult, Romance, Suspense
Release Date: August 12, 2019
Synopsis:
One blazing relational bond formed by two fiery lovers. And a new element just joined the formula.
Chemistry calls it covalence. Shakespeare named it the "marriage of true minds." Historically speaking, Nairne never liked the impractical notion of marriage, and Zed never thought he'd live to see the day when tying the knot was even an option. After a decade of entanglement in the mafia, Zed's now free to play the game he loves and love the woman who owns his heart.
Continue Reading