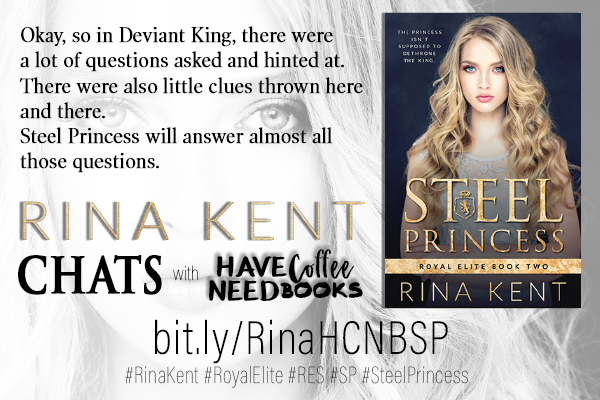 Ali: Rina, I'm so excited that you were agreeable to a short interview. I know you have a lot going on with pre-release.
Rina: My pleasure! Happy to be here.
Ali: This is the second novel in the Royal Elite School series; how happy are you with the reception of the first book in the trilogy Deviant King? 
Rina: To be honest, I was blown away by all the love Deviant King received. I was always a rebel who wrote what I connected with the most. I'm so happy that many readers love my words, the characters, and the worlds I create. I can't find the words to describe how much that means to me and my creative process.
Continue Reading