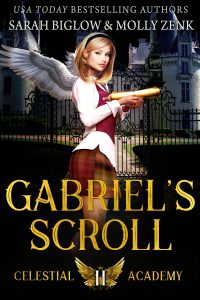 Title: Gabriel's Scroll (Celestial Academy #2)
Author: Sarah Biglow and Molly Zenk
Genre: Paranormal Academy Romance
My rating: 5 of 5 stars
The continuing social experiment of a Fallen Archangel enrolled under Miryam bat-Michael's supervision at Celestial Academy continues, and an epic battle between a boyfriend and a bestie begins. I'm Team Zuri all the way because Saint Boy? Eff that guy. What a douchecanoe.
I don't know if this book was short or just incredibly easy to read, but I devoured it in one bite. Miryam had me hooting and rooting for her all the way, and Zuri had me damn-righting and you-know-it-girlfriend-saying. I want this unlikely friendship to blossom into a bi-curious moment more than I can say, even though I don't think it needs to happen. I love what these two have just fine as it is.
And what is it in Gabriel's Scroll?
The missing angel kids are still a mystery, and the kidnappings are puzzles that Miry can no longer abide. When her father's efforts and her saintly friends' interests fall short, she enlists the help of the only person as likely to get into trouble as she is, Zuri. Quickly the two are tracking down a relic that will surely answer the ultimate question of whether the missing are living or dead–but instead, it raises a far more painful question than it provides an answer to.
Don't worry, though, at the end of the day, the unlikely pair won't let the experiment end before they are ready to finish it. And now they are turning up the heat further–Uriel's Lariat will be a wild ride. I can't wait. Zuri is about to let Miryam raise some Hell.
I voluntarily reviewed a complimentary advance copy of this book.
---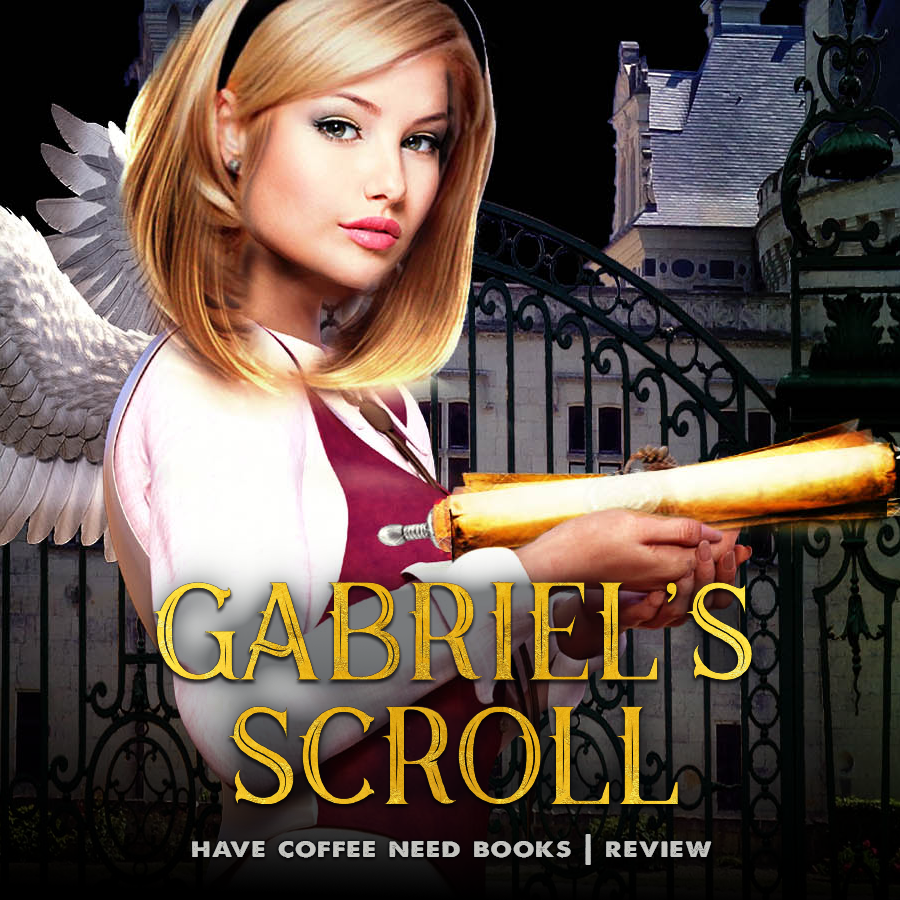 ---
About Sarah Biglow:
USA Today bestselling author Sarah Biglow is a lawyer, tv addict, wife and mother.
With a passion for cozy mysteries, urban fantasy and paranormal romance, she is the author of the Geeks and Things cozy mystery series and the co-author of the bestselling Captivity series.
She owes much of her writing career to National Novel Writing Month (find out more here) and has been an active member of the Boston region since 2009. NaNoWriMo as it's known by its participants not only gives writers an outlet to get their stories down on paper, but it helps promote literacy worldwide.
Sarah adores connecting with readers so reach out any time!
Connect with Sarah Biglow:
Website | Instagram | Facebook | BookBub | Amazon
---
---
About Molly Zenk:
USA Today Best Selling Author MOLLY ZENK was born in Minnesota, grew up in Florida, lived briefly in Tennessee, before finally settling in Colorado. Molly is married to a Mathematician/Software Engineer who complains about there not being enough "math" or info about him in her author bio. They live in Arvada, CO with their daughters.
Connect with Molly Zenk:
Website | Facebook | Twitter | BookBub | Amazon
---