My Favorite Souvenir Excerpt:
"Good afternoon. You've reached the Four Seasons Resort, Vail, Colorado. How may I direct your call?"
I took a deep breath. "Hi. I checked out early this morning. My reservation was for ten days, but I only wound up staying two nights. Is there any chance you might still have my room available? Or any room, for that matter? My flight was canceled because of the storm."
"Let me take a look. What's your last name?"
"Appleton." I shook my head. "Actually, the reservation was under Ellis. My fiancé's last name." Or ex-fiancé. But I'd let her call me Mrs. Ellis at this point if it meant I could have a place to sleep tonight.
"Give me one moment and I'll check."
"Thank you."
I sat down in the lobby of the Best Western, the third hotel I'd been to in the last two hours. It was dumb of me to check out this morning. Though, at least I was consistent. After making the bad decision to go on my previously planned honeymoon alone, I'd brilliantly decided to check out only two days into the trip…without looking at the weather report for Vail. When I arrived at the airport, I had no idea that a blizzard was on the way. But the airline had assured me my flight was still scheduled as planned. And they'd kept their word right up until five minutes before we were supposed to board, when they announced a two-hour delay. Two hours turned into three, and three turned into five, and when we hit six hours of sitting on uncomfortable plastic seats outside the gate, they finally admitted it wasn't going to happen. Every other flight had been canceled by then. And now, every hotel seemed to be full.
The hotel operator came back on the line.
"Hi, Mrs. Ellis?"
Continue ⟿ TO READ FULL EXCERPT
---

---
About Penelope Ward: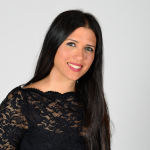 Penelope Ward is a New York Times, USA Today and #1 Wall Street Journal bestselling author of contemporary romance.
She grew up in Boston with five older brothers and spent most of her twenties as a television news anchor. Penelope resides in Rhode Island with her husband, son, and beautiful daughter with autism.
With over two million books sold, she is a 21-time New York Times bestseller and the author of over twenty novels. Her books have been translated into over a dozen languages and can be found in bookstores around the world.
Connect with Penelope Ward:
Website | Instagram | Facebook | Twitter | BookBub | Amazon
---
---
About Vi Keeland: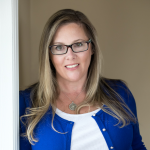 Vi Keeland is a #1 New York Times, #1 Wall Street Journal, and USA Today Bestselling author. With millions of books sold, her titles have appeared in over a hundred Bestseller lists and are currently translated in twenty-five languages. She resides in New York with her husband and their three children where she is living out her own happily ever after with the boy she met at age six.
Connect with Vi Keeland:
Website | Instagram | Facebook | Twitter | BookBub | Amazon
---