Title: Sting
Author: Cindy R. Wilson
Genre: Teen & YA, Dystopian
My rating: 4 of 5 stars
Inventory: One thoroughly enjoyable futuristic tale, a them-against-us struggle of haves and have-nots fighting a battle of dark and light, where the only two things that matter are hope and revenge.
Tessa has set close boundaries. Cass, someone Tessa saved from the streets, is her only family. The only one on the inside. While many know Tessa's alter ego, Scorpion not many know who she is, and her closest friends don't know her well enough to be trusted to see her scars.
Her closest friends are kept at arm's length because Tessa knows that resistance fighting is dangerous, and the more people you have, the more people you have to lose. While she has feelings for her friend River, Cass is the only one she trusts one-hundred percent. Because the thing about being a darksider is you have to keep your eyes wide open.
The heroine in this book has some incredible development as the plot evolves, and the struggles Cindy R. Wilson gives Tessa to face internally and externally provides the reader with a juxtaposition in the world she has created. The idealism and hope Tessa has for a better life for her people in the outer rings are at war with experience of imprisonment and the weight of consequence.
I could read the fight Tessa had with herself in many parts where she wanted to struggle for righteousness on behalf of people who couldn't fight for themself in a world where that should have meant justice. But in actuality, the righteous were the people who only understood one side of the struggle.
That Tessa made her way through the shallows and depths of these dark waters is a real credit to Wilson.
I feel that this is a great book. I enjoy the issues it speaks to socially. However, it's my opinion that many people will feel triggered by much of what this novel speaks of regarding penal systems, law enforcement, corruption, and government. I think this book has many high talking points for younger audiences to start conversations on many relevant current event topics.
Cindy R. Wilson's prison system is called the Decay, where criminals go and, more or less, are forgotten. And the impoverished ones go there to die. There are two different neighboring social regions the dark district and the light district, which are haves and have-nots. Have-nots are so poor we are talking about happy to eat rats, have a separate industry, that might include a rebellion to take down the corrupt Leader of the nearby Light District city Victor, Head Enforcer Campbell. Who happens to be a douche canoe of significant proportions.
I highly recommend this book. I loved it. My only arguable issue is that I needed something more–not sure what that was because I love this book, but I felt something was missing.
I voluntarily reviewed a complimentary advance copy of this book.
This book will be for you if you enjoy:
---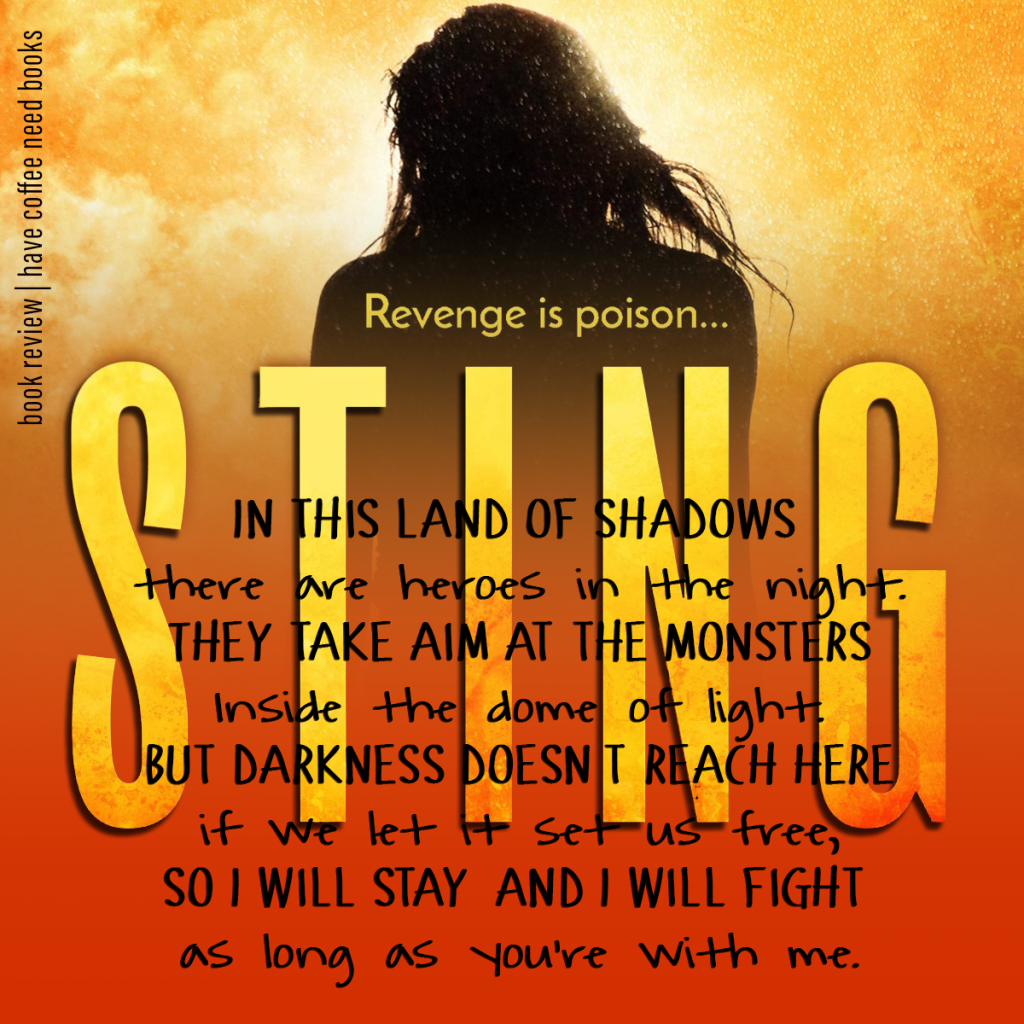 Title: Sting
Author: Cindy R. Wilson
Genre: Teen & YA, Dystopian
Release Date: 3 March 2020
They call me the Scorpion because they don't know who I really am. All they know is that someone is stealing from people with excess to help people with nothing survive another day.
But then a trusted friend reveals who I am―"just" Tessa, "just" a girl―and sends me straight into the arms of the law. All those people I helped…couldn't help me when I needed it.
In prison, I find an unlikely ally in Pike, who would have been my enemy on the outside. He represents everything I'm against. Luxury. Excess. The world immediately falling for his gorgeous smile. How he ended up in the dirty cell next to mine is a mystery, but he wants out as much as I do. Together, we have a real chance at escape.
With the sting of betrayal still fresh, Pike and I will seek revenge on those who wronged us. But uncovering all their secrets might turn deadly…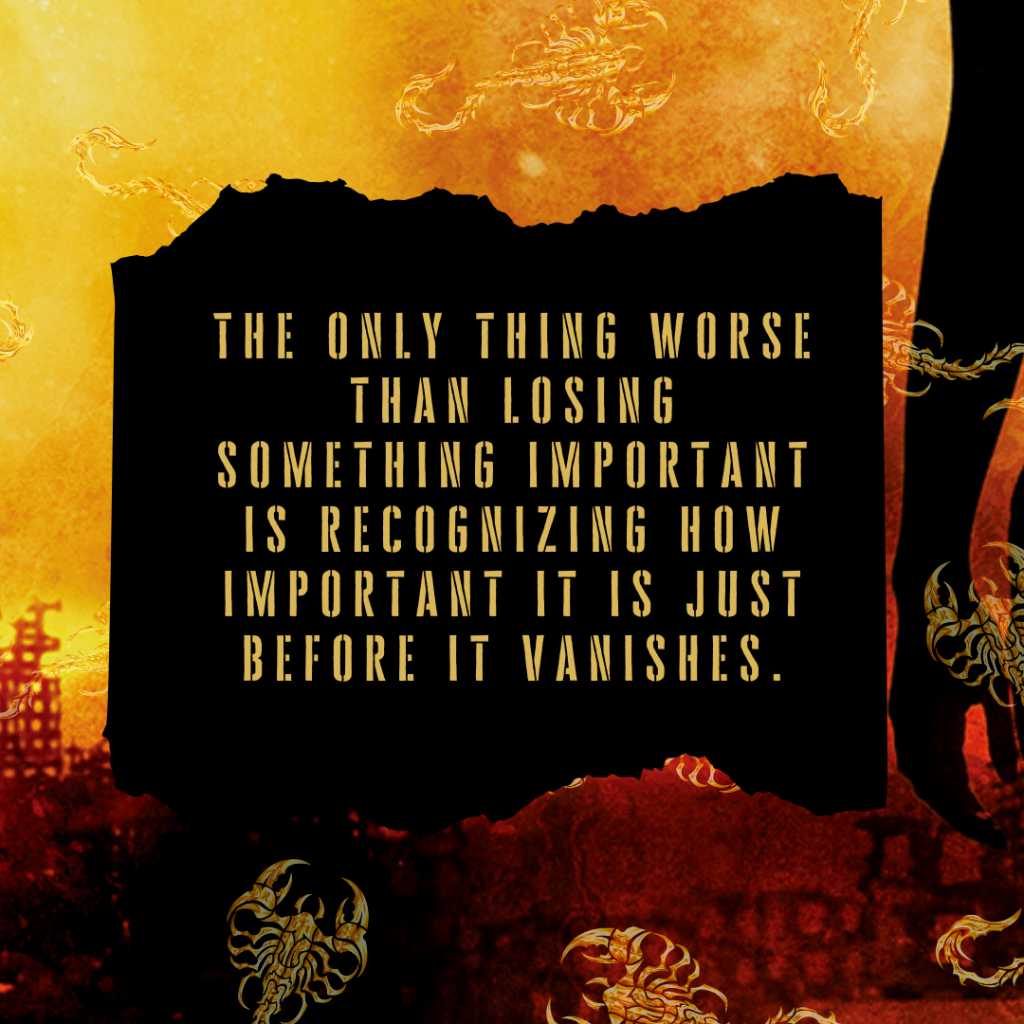 ---
About Cindy R. Wilson:

Cindy lives at the foothills of the Rocky Mountains, and loves using Colorado towns and cities as inspiration for settings in her stories. She's the mother of three girls, who provide plenty of fodder for her YA novels. Cindy writes speculative fiction and YA fiction, filled with a healthy dose of romance. You'll often find her hiking or listening to any number of playlists while she comes up with her next story idea.
Connect with Cindy R. Wilson:
Website | Instagram | Facebook | Twitter | BookBub | Amazon
---