Title: Prick (Ridgeview Prep Prequel)
Author: Londyn Quinn
Genre: Dark Romance
My rating: 3 of 3 stars
Prick is a prequel in preparation for the upcoming first full-length book, Puppet by author Londyn Quinn. This novelette is the back story of the characters Xander and Charlotte.
It's challenging to review a snapshot story which this is — I estimate that the prequel might cover all of three or so hours of story events and it is easy to find issues when the characters have no time to develop. I was WTFing Xander and then talked myself off the ledge because I was judging him after reading no more than maybe twenty pages of his pre-story.
Safe to say that this is something that fans of Amo Jones' Elite Kings, Tijan's Carter Reed, or Shantel Tessier's Dare series might want to check out. Prick is short, don't expect more than a nibble–the meal will be the next book, Puppet.
I voluntarily reviewed a complimentary advance copy of this book.
---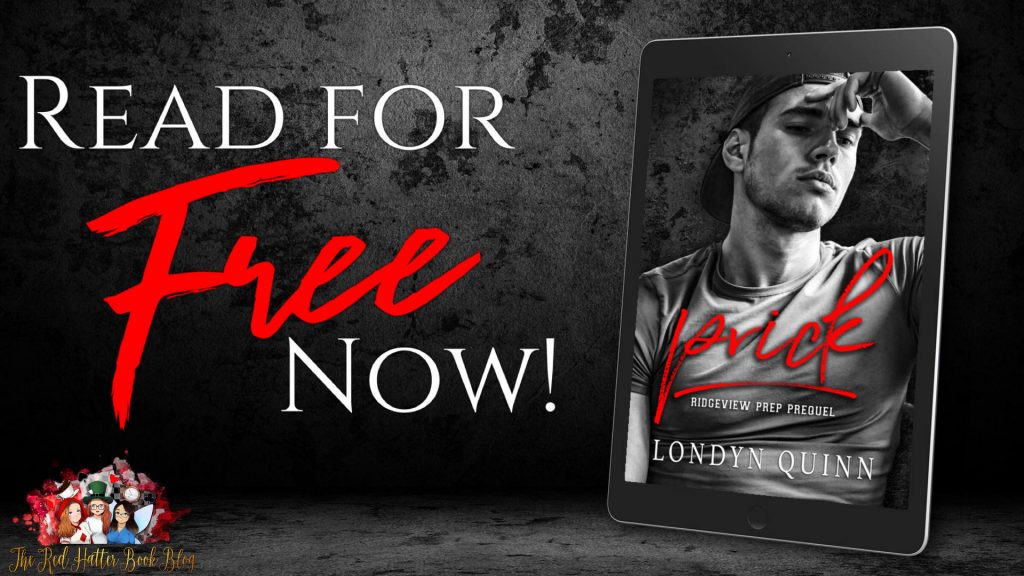 Title: Prick (Ridgeview Prep Prequel)
Author: Londyn Quinn
Genre: Dark Romance
Release Date: January 27, 2020
Summary:
I am an Iazetti. She is a Hawthorne.
Oil and water – we were never meant to mix.
Her father despises me…all that I am and the darkness I represent.
But his empty threats and harsh glares don't scare me. He will never keep me away from his daughter.
I need her like I need air to breathe.
Charlotte Hawthorne is my everything.
She's the only one who can keep me from turning into the monster that lurks down deep.
I hate that monster as much as her father hates me.
And even though I want Char, I know I can't have her.
I'm too damaged, too tainted
With way too much blood on my hands.
Then one night, she tells me she loves me
And in the next breath says goodbye, unleashing the monster I truly am.
The prick with nothing to lose.
Author note: This is the prequel novella to The Ridgeview Prep Series, A Dark High School Bully Romance Duet that will leave you on the edge of your seat and gasping for air. Tread lightly. These books are not for the faint of heart and are not meant for readers under the age of 17. You have been warned.
---
About Londyn Quinn:
Londyn Quinn, shoe whore, beauty guru, and wine connoisseur, prides herself on the twisted, dark, and devious mind she hides so well behind her façade of flawless foundation and thick lush lashes. Sometimes, beauty really is only skin deep. Beneath all of the glitz and glam, she loves to concoct dirty and devilish stories about bad boys and the snarky, sharp-tongued girls they love to hate…and hate to love.
Connect with Londyn Quinn:
Website | Facebook | BookBub | Amazon
---