Title: Asking for a Friend (Boyfriend Material #1)
Author: Lauren Blakely
Genre: Contemporary Romance
My rating: 4 of 5 stars
Amy Summers: Everything that is Right in a RomCom.
I don't read many books where the hero feels like a secondary character, but Asking for a Friend seems like that. Amy is EPIC in a mega galactic fashion, which means that Superman becomes an afterthought. This cake obsessed Betty Boop is all Linc Silvers thinks about, and this chick should take up real estate in everyone's mind. It certainly doesn't hurt those things she loves, the obsessions she has, and her random outbursts run along similar tracks as mine.
Vote for Amy!
Pajamas do need advocacy, and I believe Amy will fight for justice and appreciation for the fantabulousness of super casualwear.
Linc Silver is a Los Angeles transplant who just escaped a sticky situation common to SoCal's dual desire to eat one's cake and have it too. He is looking for a new start; some success in doing something for which he is passionate would be good also. So he's traded tacos for hotdogs. A metaphor for something, I'm sure, but I don't know what it might be. I can assure you that the idea that hotdogs could EVER outshine tacos is the worst fiction in this entire book.
Amy and Linc are coworkers who experience a 'he/she could be the one' moment upon first glance. The two adore one another: sharing witty repartee every time they run into one another followed up with cow-eyed flirtations. Linc is swept clear off his feet by Amy's wacky/sassy charm. And he might have been a good love interest for any other book girlfriend, but he becomes wallpaper as she outshone him on every page.
One thing about this book that drove me crazy is that Lauren Blakely name drops throughout the book in a way that is somewhat disorienting in that real and fictional references were hard to discern. I wasn't sure at any point if I should know the people mentioned as notable celebrities or made-up players. And further mind aching is that she mentions tv shows I think need to exist if they don't already. Spying on the Neighbors is something I want to watch.
All in all, I hope I get an ARC for the next book in this series, Sex and Other Shiny Objects that revolves around Amy's BFF Peyton and the local restaurant owner with a sexy beard, Tristan.

I voluntarily reviewed a complimentary advance copy of this book.
---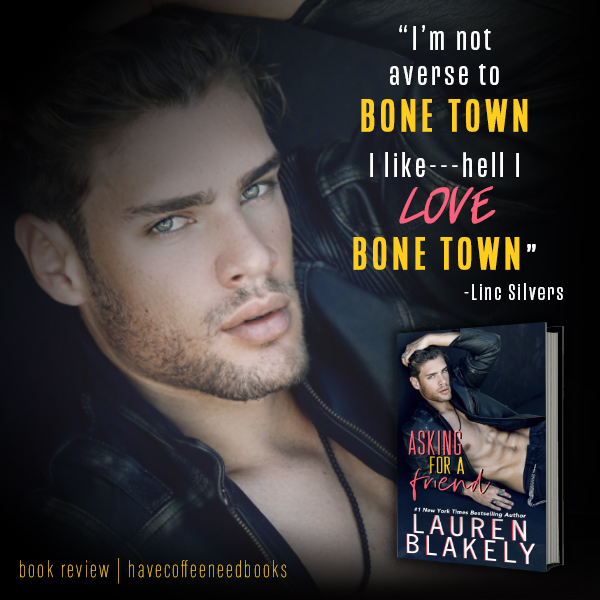 ---
Title: Asking for a Friend (Boyfriend Material #1)
Author: Lauren Blakely
Genre: Contemporary Romance
Release Date: December 16, 2019
Summary:
I was only trying to help a friend. I swear. I was legit asking for a friend who was finally ready to date again.
I knew what she wanted in a man — smart, funny, ambitious, well-read (no, the sports section doesn't count), and plays a wicked game of badminton.
So I did what any good friend would do. Posted it for her. It seemed like a good idea at the time — I'd weed through the candidates, and bring her my top picks.
But then he responded.
Is it wrong to date the guy I screened for my bestie? Not asking for a friend.
---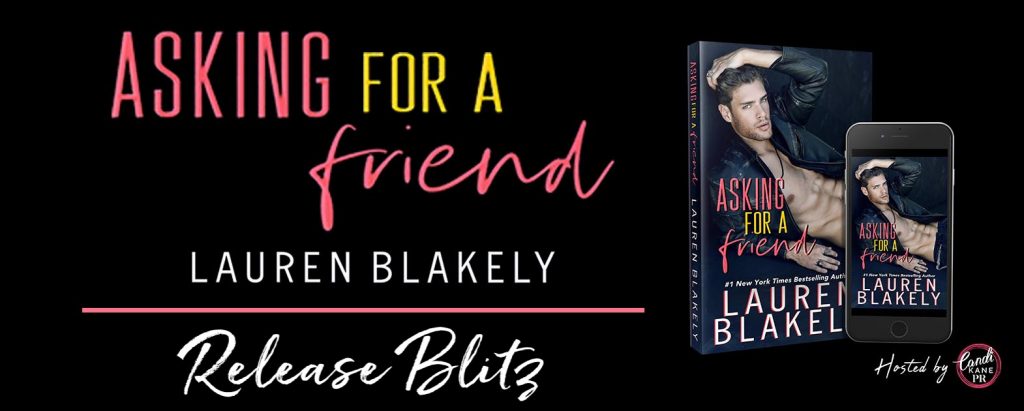 ---
About Lauren Blakely: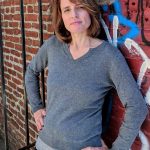 A #1 New York Times Bestselling, #1 Wall Street Journal Bestselling, and #1 Audible Bestselling author, Lauren Blakely is known for her contemporary romance style that's sweet, sexy and witty. Her heroines are strong and smart and her heroes have hearts of gold and fantastic funny bones. She lives on the West Coast with her family, including her smoking hot and hilarious husband and her two brilliant and kind teenagers. She has plotted entire novels while walking her dogs — she might have four dogs, or maybe five. If she's lucky, she'll soon have six dogs. With fourteen New York Times bestsellers, her titles have appeared on the New York Times, USA Today, and Wall Street Journal Bestseller Lists more than 100 times, and she's sold more than 3 million books.She'd love to give you a free book today!

⟿ Check out her web site to grab your free read.
Connect with Lauren:
Website | Instagram | Facebook | Twitter | BookBub | Amazon
---