Title: Outmatched
Author: Kristen Callihan
Genre: Sports Romance
Release Date: November 19, 2019
Summary:
"Callihan and Young teamed up in what can only be described as a winning combo of heavyweight championship proportions. Sexy, sassy and so much fun, Outmatched was a page turner that I wished never ended. I want MORE!" — USA Today Bestselling Author T Gephart

Outmatched, an all-new standalone contemporary romance by New York Times bestselling authors Kristen Callihan and Samantha Young, is LIVE!
What happens when a boxer finds chemistry with a geek?

Parker Brown can't believe she needs to hire a fake boyfriend. When she landed her dream job in renewable energy, she thought she'd be entering a world at the forefront of progressive thinking. But the head boss prefers to promote employees who are "settled." Thankfully, she's found the perfect candidate, a fellow intellectual looking for some quick cash. What Parker gets is his protective big brother—Rhys Morgan. The tall, muscled ex-boxer with a foul mouth shows up just as her boss does, and now she's stuck with the manipulative jerk.

Responsibility weighs heavily on Rhys. Now permanently out of the ring, he's trying to hold together his late father's gym and keep his younger brother, Dean, on the straight and narrow. To save Dean from himself, Rhys takes his place, ready to give this society girl a piece of his mind. Instead, he finds an opportunity. Even though they can hardly stand each other, posing as Parker's boyfriend is a win-win deal. She gets to keep her job, and he'll charm her star-struck boss into sponsoring his gym.

Problem is, they can barely keep their hands off each other. And what started as an easy deal isn't so easy anymore. Because what future can a rough ex-boxer, afraid to open his heart, and a polished society geek, who has sworn off real relationships, possibly have?

They say opposites attract. These opposites are about to combust on impact.
---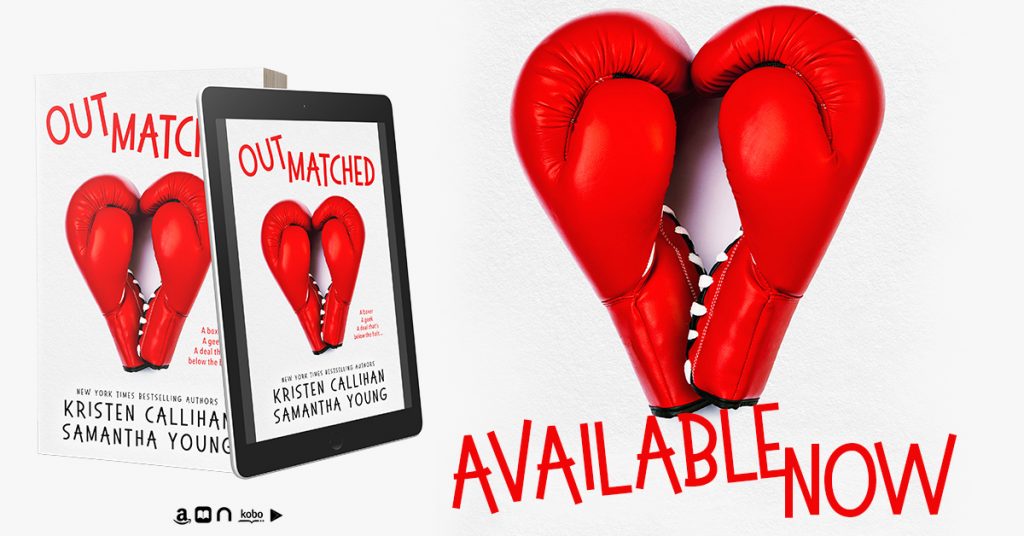 Outmatched Excerpt:
How could I put much-needed distance between me and Rhys if I confided deep, emotional history to him? "It's not relevant."
"I think it is, if your boy is making such a big deal about it. My guess … Theo is some rich little f***er who screwed you over. Is that why you don't have a man? You don't trust guys 'cause of a first love gone bad?"
The memory of Theo still caused a deep ache in my chest, and Rhys's supposition left a bad taste in my mouth. "He died," I blurted out. "He was my childhood sweetheart. We grew up in the same town, started dating when we were twelve. He was my first everything." I turned toward him as he drew to a halt beside me. "I loved him in a way I thought I would get to for the rest of my life. Until one night when we were seventeen, he walked home from a friend's party, drunk, on a dark country road, and a car hit him. And they left him there to die by the side of the road." Tears burned in my eyes, but I fought them back. "He was my best friend … and then he was just gone."
"Jesus, f*** …" Rhys suddenly pulled me into his arms, and I didn't stop to think before I rested my head on his chest and slid my arms around his back. "Tink, I'm so sorry."
We were silent a while, just holding each other in the middle of the street, until I felt his arms tighten. His voice carried softly down to me. "My best friend died too." The words sounded torn from him. "I watched him die in a bout. Jake. We grew up together. He was like a brother to me. And … there was nothing I could do. One minute he was alive … and the next, I watched the light go out of his eyes."
Continue ⟿ READ FULL EXCERPT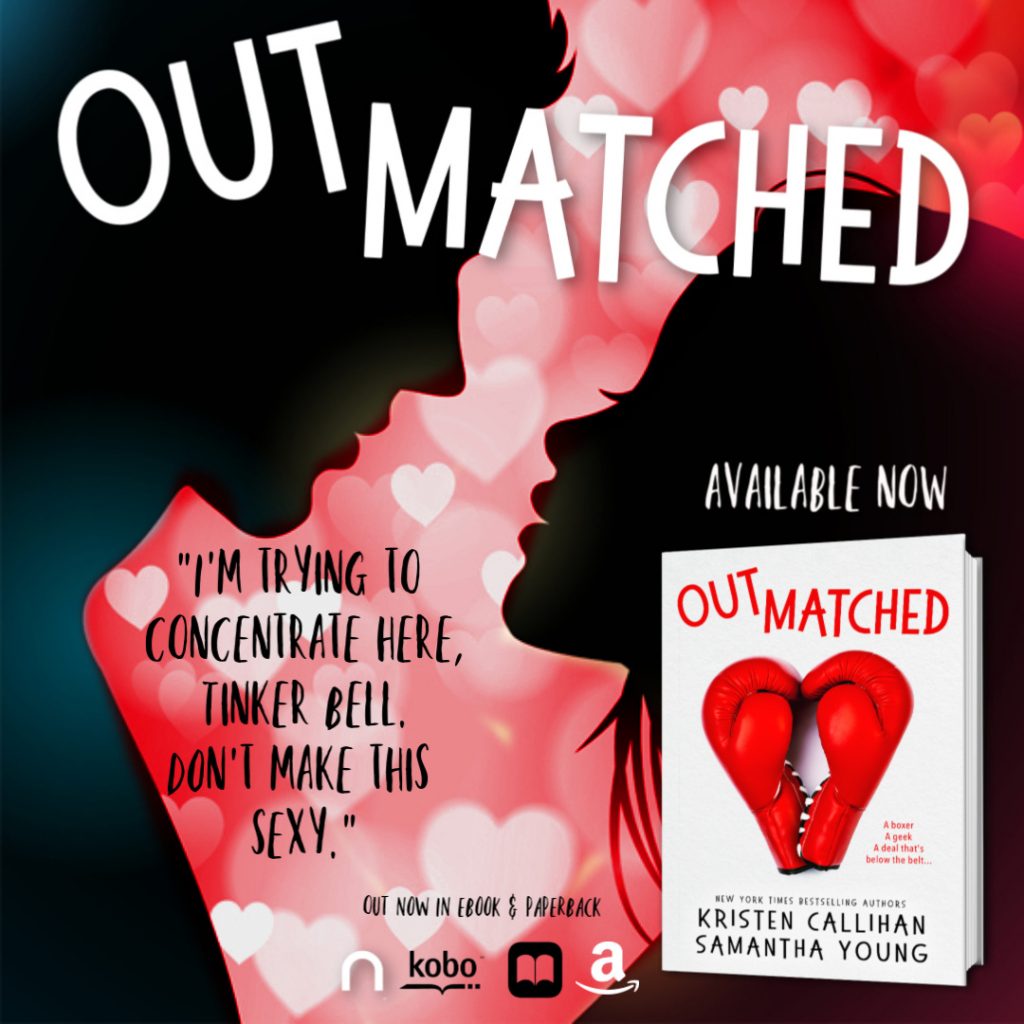 ---
About Kristen Callihan:
Kristen Callihan is an author because there is nothing else she'd rather be. She is a RITA winner and three-time nominee and winner of two RT Reviewer's Choice awards. Her novels have garnered starred reviews from Publisher's Weekly and the Library Journal, as well as being awarded top picks by many reviewers. Her debut book FIRELIGHT received RT Magazine's Seal of Excellence, was named a best book of the year by Library Journal, best book of Spring 2012 by Publisher's Weekly, and was named the best romance book of 2012 by ALA RUSA. When she is not writing, she is reading.
Connect with Kristen Callihan:
Website | Facebook | Twitter | BookBub | Amazon
---
About Samantha Young:
Samantha Young is a New York Times and #1 International bestselling author from Stirlingshire, Scotland. On Dublin Street was Samantha's first adult contemporary romance series and has sold in thirty countries. She has since published over thirteen romance titles including the New York Times Bestsellers Into the Deep, Hero, and her most recent contemporary romance Play On. When writing Adult Paranormal romance she writes under the pen name S. Young.
Connect with Samantha Young:
Website | Instagram | Facebook | Twitter | BookBub | Amazon