Title: Dirty Letters
Author: Vi Keeland & Penelope Ward
Genre: Contemporary Romance
My rating: 4 of 5 stars
I'm a fan.
I think the first Penelope Ward book I read was Stepbrother Dearest—-No, it was Jake Undone. I loved both of these novels and most of the other Ward books I have read since. I won't lie, though; I always feel emotionally exhausted on the last page because this woman writes trauma earnestly. She's excellent at delicately, but honestly, depicting the mental health and mental illness challenges her characters must face. But I don't find it emotionally comfortable to get though. I love the stories—-but I'm wrung out and exhausted by loving characters like Sevin, Jake, and Channing, which is why I love when she and Vi Keeland write together. I can take Penelope's punches while Vi holds my hand. Yeah.
"I blinked a few times. No one had ever asked me such a direct question about my mental health. "Um. I have a fear of crowds and confined places." She set the kettle down on the stove and lit the burner. "That's okay. I don't like clowns."

Dirty Letters by Vi Keeland & Penelope Ward
Luca is struggling to survive, crushing social anxiety as a result of PTSD. Shutting herself off from the world, she is in a war against herself. It's a tricksome conundrum when you think you want to get better, but you hold tight to your sickness, so you don't have to change. With social anxiety, you live with misery as your closest companion, and you are perversely content because you know how safe being alone feels, and how tiring it is to budget the energy needed for being in unknown places with unknown (and sometimes known) people. And yeah, I'm speaking from experience with crushing social anxiety. Luca's attached to her victimology. There is the pre-loss Luca, and present-day nothing-but-loss Luca; two different people entirely.
"I write about serial killers, have a pig for a child, and drove cross-country to stalk you … safe to say, nothing should creep me out."

Dirty Letters by Vi Keeland & Penelope Ward
While going through the belongings of her recently deceased father, Luca unexpectedly comes across a letter. It's from someone who intimately knew pre-loss Luca, a childhood friend who once was the keeper of her every secret. This letter isn't from her youth, it's something written only months ago, and the message is clear. Luca sucks.
Life has been kind to Griff. He's not a kid from England penning anonymous letters to an American girl he's crushing on. It's been years since Luca stopped writing him back. He's wealthy, successful, and girls stand in line to have a chance to meet him. It's hard to complain, but fame is lonely. And in a moment of weakness and with the help of some damn fine scotch, he writes his old pen pal a letter to let her know how much he doesn't care about her abandonment. And how her rejection never even crossed his mind. Much.
"How exactly was I supposed to explain to Luca that I'd written my most successful song—-more like a rant—-in honor of her while I was drunk and pissed one night."

Dirty Letters by Vi Keeland & Penelope Ward
The quest Penelope Ward and Vi Keeland give these two characters is overcoming who they are despite themselves. Life is a series of heartbreaks, joys, successes, failures, loves, and deaths. Luca and Griff once had a friendship that allowed them to share those things, making their accomplishments and setbacks easy to balance. Now two alienated adults need to find their way back to the safety of the friendship they once treasured.
I can tell the parts Penelope Ward wrote because my heart was ripped out of my chest and danced over. You should anticipate tears. But you will also chuckle about Doc's search for tits and his whole campaign to see Luca's life and heart set to rights. I loved the old goat as much as I loved Luca. And yes, I gladly take her as my bookcrush because she is fantastic. 💕Ali + Luca 4ever 💕 .
"Ummm … Doc. There's no more paved road. The left is only dirt."
"Well, then I guess we drive on dirt for a while."

Dirty Letters by Vi Keeland & Penelope Ward
Dirty Letters is a beautiful ode to grief. It's also a rallying cry for healing. And it might be a love song written from Griff to us.
I voluntarily reviewed an advance complimentary copy of this book.
---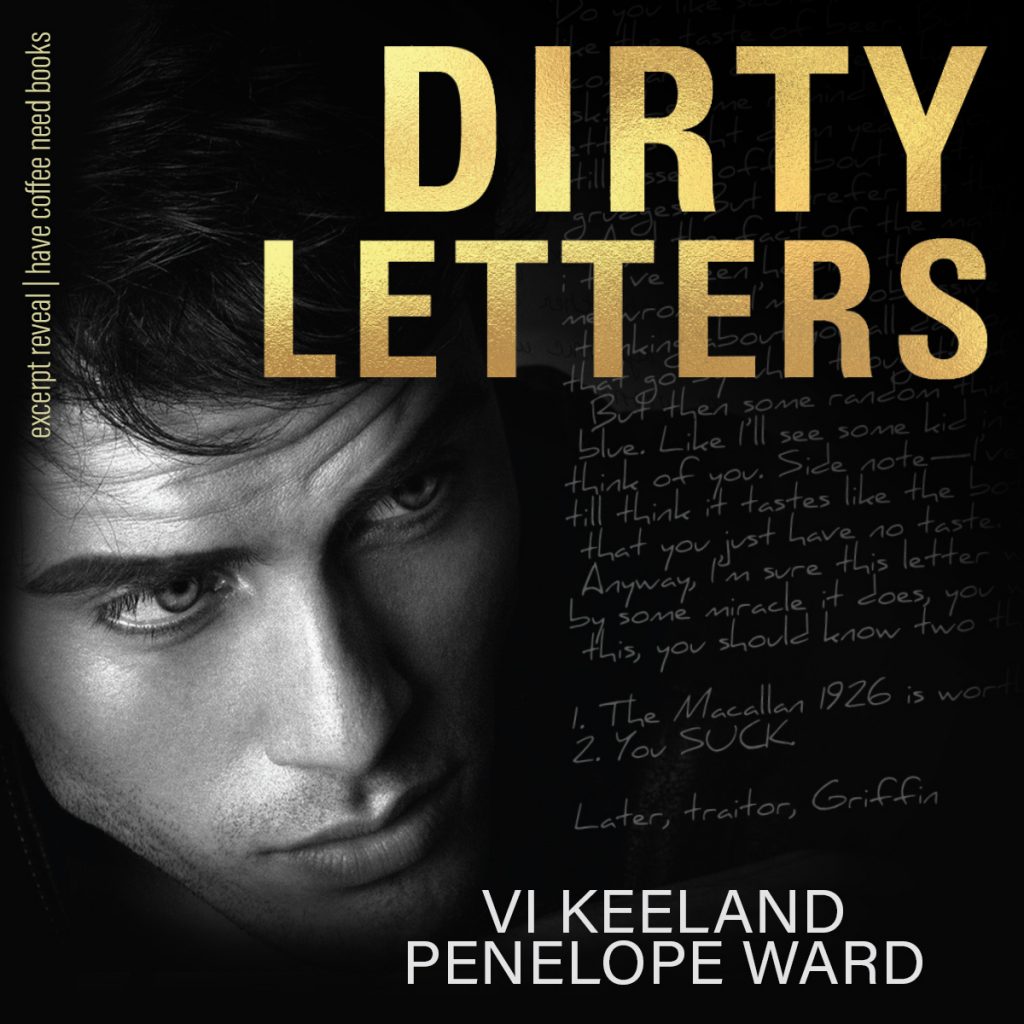 Title: Dirty Letters
Author: Vi Keeland & Penelope Ward
Genre: Contemporary Romance
Release Date: November 05, 2019
Summary:
I'd never forgotten him—a man I'd yet to meet.
Griffin Quinn was my childhood pen pal, the British boy who couldn't have been more different from me. Over the years, through hundreds of letters, we became best friends, sharing our deepest, darkest secrets and forming a connection I never thought could break.
Until one day it did.
Then, out of the blue, a new letter arrived. A scathing one—one with eight years of pent-up anger. I had no choice but to finally come clean as to why I stopped writing.
Griffin forgave me, and somehow we were able to rekindle our childhood connection. Only now we were adults, and that connection had grown to a spark. Our letters quickly went from fun to flirty to downright dirty, revealing our wildest fantasies. So it only made sense that we would take our relationship to the next level and see each other in person.
Only Griff didn't want to meet. He asked that I trust him and said it was for the best. But I wanted more—more Griff, in the flesh—so I took a big chance and went looking for him. People have done crazier things for love.
But what I found could change everything.
---
---
About Vi Keeland: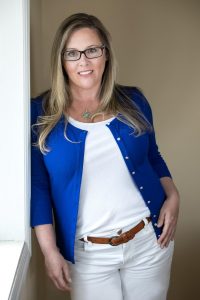 Vi Keeland is a #1 New York Times, #1 Wall Street Journal, and USA Today Bestselling author. With millions of books sold, her titles have appeared in over a hundred Bestseller lists and are currently translated in twenty-five languages. She resides in New York with her husband and their three children where she is living out her own happily ever after with the boy she met at age six.
Connect with Vi:
Website | Instagram | Facebook | Twitter | BookBub | Amazon
---
About Penelope Ward: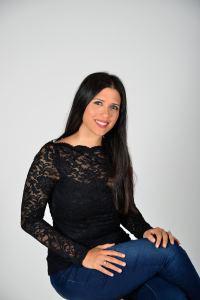 Penelope Ward is a New York Times, USA Today and #1 Wall Street Journal bestselling author of contemporary romance.
She grew up in Boston with five older brothers and spent most of her twenties as a television news anchor. Penelope resides in Rhode Island with her husband, son, and beautiful daughter with autism.
With over two million books sold, she is a 21-time New York Times bestseller and the author of over twenty novels. Her books have been translated into over a dozen languages and can be found in bookstores around the world.

Connect with Penelope:
Website | Instagram | Facebook | Twitter | BookBub | Amazon
---