Title: The Darkest Star
Author: Jennifer L. Armentrout
Genre: Sci-fi YA
My rating: 5 of 5 stars
If you are already a fan of Jennifer L. Armentrout's Lux series you are familiar with Luc; The comic relief to Damon and Katie's angsty alien romance. Some of my most favorite parts of Origin and Opposition were due to Luc's snarky and superior teen arrogance.
❝Luc moved to the center of the floor. "I don't have all day, guys. I have things to do. A nap I want to take this afternoon. There's a new movie out on Netflix I want to watch, and a goddamn coupon for a free Whopper Jr. that's calling my name.❞

Origin: Lux Series #4
The Darkest Star is set a couple of years after the war between Humans, Lux, and Arum ending in the wholesale slaughter of entire populations of humans. In the aftermath, very tentative segregation exists between the races. Some people fearlessly mix; many don't know that those around them are anything more than what they appear. The plot and continuity were so solid and seamless that there was no doubt in my mind that this is in the same world as the Lux Series or the Arum novel. And after writing so many books in this world JLA is fantastic at subtly dropping hints here and there that you don't see until she starts pulling the strings together.
Finally, Luc has his own Scooby gang, a handful of misfits, mysteries, and murderers. Well, I use the murderer term in that way you do when you see some familiar ass-kicking characters who may or may not have burnt down Las Vegas and sent an Army of Arum to hunt their enemies.
The new collectives are perfect character foils and compliments to who Luc is and what he can do. One of Luc's enforcer is Grayson and he was stale bread for most of the story but during one little encounter, he shined like a new penny… if a new penny loved the smell of blood and the sound of desperation. Until that point, I wasn't sure that Grayson was a throwaway character or underdeveloped. Kent is one of my favorite newbies.
❝Kent moved closer to me. "I don't think we've formally met. You're Evie. I'm Kent. I like long walks in dark cemeteries and I want to pet a llama before I die."❞

The Darkest Star: Origin Series #1
I guess I can't complete this review without a little on the development of the hero and our book girlfriend, Evie. This new series is about Luc but the book is not in his POV until a few chapters at the end of the book. Don't build it up in your mind to be a POV swap because it isn't. Evie is our narrator and it allows the reader to be tantalized by our favorite Origin. Luc is more enigmatic for all that is revealed. He still makes me burst out laughing with his wittisomes and irreverent comebacks. Just as Damon was a fully autonomous character in the Lux Series, Luc is fleshed out here. The complexity of Luc's origins (no pun intended) hinted during his first introductions in Onyx unravel and run free. He's one of my most beloved literary characters in contemporary times.
Why is Evie a book girlfriend? She is awkward, intuitive, combative when necessary, and likes befriending curmudgeons. And our girl knows to stay away from bad boys with too much power at far too young of an age. All the reasons are a bullseye that Luc wants to hit over and over again.
---
Title: The Darkest Star
Author: Jennifer L. Armentrout
Genre: YA Sci-Fi
Release Date: October 20, 2018
Summary:
When seventeen-year-old Evie Dasher is caught up in a raid at a notorious club known as one of the few places where humans and the surviving Luxen can mingle freely, she meets Luc, an unnaturally beautiful guy she initially assumes is a Luxen…but he is in fact something much more powerful. Her growing attraction for Luc will lead her deeper and deeper into a world she'd only heard about, a world where everything she thought she knew will be turned on its head…
#1 New York Times, USA Today, and internationally bestselling author Jennifer L. Armentrout returns to the universe of the Lux in this brand new series, featuring beloved characters both new and old.
---
About Jennifer L. Armentrout: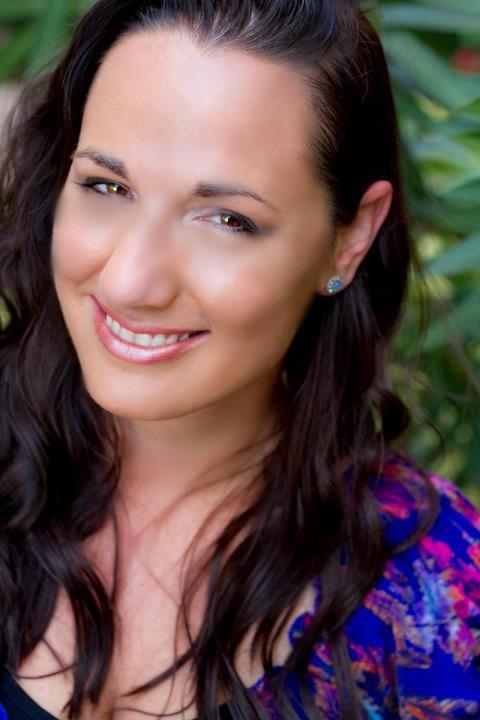 # 1 New York Times and # 1 International Bestselling author Jennifer lives in Shepherdstown, West Virginia. All the rumors you've heard about her state aren't true. When she's not hard at work writing. she spends her time reading, watching really bad zombie movies, pretending to write, hanging out with her husband and her Border Jack Apollo. In early 2015, Jennifer was diagnosed with retinitis pigmentosa, a group of rare genetic disorders that involve a breakdown and death of cells in the retina, eventually resulting in loss of vision, among other complications. Due to this diagnosis, educating people on the varying degrees of blindness has become of passion of hers, right alongside writing, which she plans to do as long as she can.
Her dreams of becoming an author started in algebra class, where she spent most of her time writing short stories….which explains her dismal grades in math. Jennifer writes young adult paranormal, science fiction, fantasy, and contemporary romance. She is published with Tor, HarperCollins Avon and William Morrow, Entangled Teen and Brazen, Disney/Hyperion and Harlequin Teen. Her Wicked Series has been optioned by PassionFlix. Jennifer has won numerous awards, including the 2013 Reviewers Choice Award for Wait for You, the 2015 Editor's Pick for Fall With Me, and the 2014/2015 Moerser-Jugendbuch- Jury award for Obsidian. Her young adult romantic suspense novel DON'T LOOK BACK was a 2014 nominated Best in Young Adult Fiction by YALSA. Her adult romantic suspense novel TILL DEATH was a Amazon Editor's Pick and iBook Book of the Month. Her young adult contemporary THE PROBLEM WITH FOREVER is a 2017 RITA Award Winner in Young Adult Fiction. She also writes Adult and New Adult contemporary and paranormal romance under the name J. Lynn. She is published by Entangled Brazen and HarperCollins.
She is the owner of ApollyCon and The Origin Event, the successful annual events that features over hundred bestselling authors in Young Adult, New Adult, and Adult Fiction, panels, parties, and more. She is also the creator and sole financier of the annual Write Your Way To RT Book Convention, a contest that gives aspiring authors a chance to win a fully paid trip to RT Book Reviews.
Connect with Jennifer L. Armentrout:
Website | Instagram | Facebook | Twitter | BookBub | Amazon
---
Recommendations Based on The Darkest Star